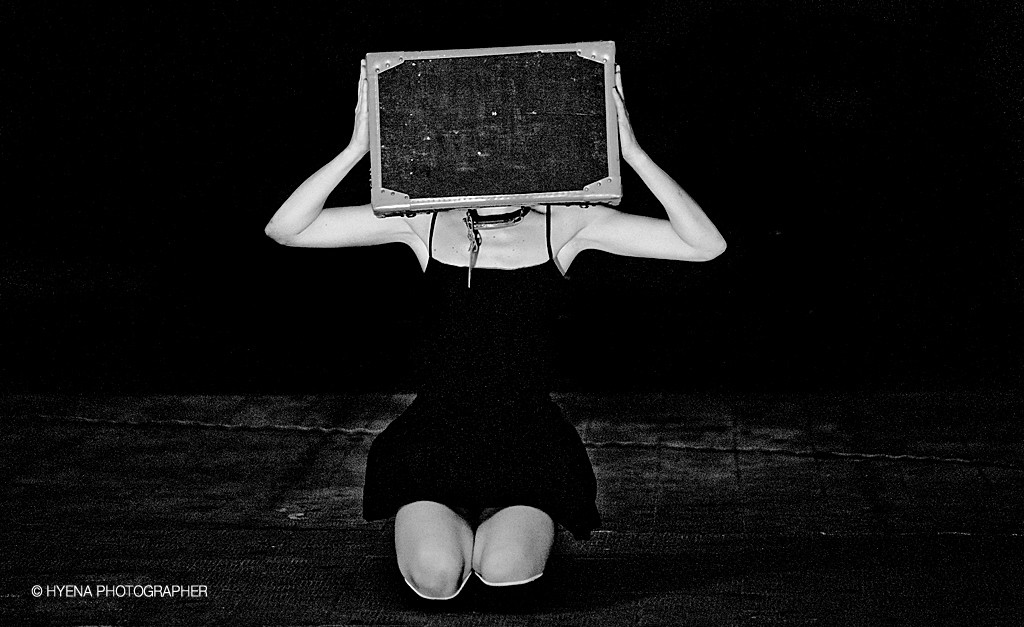 PARTIRE?


(ITA) DISSERTAZIONE CORPOREA SULLA VOGLIA DI PARTIRE E LA NECESSITà DI RESTARE.

Voglio partire, andare, scappare, viaggiare, allontanarmi, dileguarmi, sparire, assentarmi, emigrare, espatriare, esulare, scappare, sloggiare, fuggire, lasciare tutto.
No, tu devi restare, resistere, non mollare, avanzare, superare, rimanere, mantenere la posizione e…..andare oltre.
Ma se io volessi fermarmi a riflettere, pensarci, parlarne con qualcuno, prendere in considerazione tutte le possibilità, tutte le opzioni, considerare i pro, considerare i contro…
Allora non vuoi partire?
Voglio restare?
Allora vuoi restare?
Forse, voglio partire?

PARTITURA COREOGRAFICA PER UNA DONNA E UNA VALIGIA

(ENG) BODY DISCUSSION BETWEEN THE DESIRE OF LEAVING AND THE NECESSITY OF STAYING

I want to leave, to run, to escape, to travel, to go away, to vanish, to disappear, to go out, to emigrate, to move, to clear out, to leave everithing behind.
No, you have to stay, to resist, to stand, to move forward, to get through, to remain, to stay where you are and…to get over.
What if I want to stop and think about it, if I want to ponder, to talk to somebody, to take into consideration every possibilities, every options, to consider the pros and cons….
So don't you want to leave?
Do I want to stay?
So do you want to stay?
Maybe, I want to leave?

CHOREOGRAPHIC SCORE FOR A WOMAN AND A SUITCASE